Welcome to The British Wildlife Encyclopedia!
The British Wildlife Wiki is brought to you by The WWC! We hope to showcase all of The UK's wildlife but we can't without your help. The WWC stands for The Woodlands Wildlife Council. We are a non-profit organisation. Please enjoy as a lot of hard work and effort has been put into this wiki site! --TheWWC
Please check out our new British Wildlife Answers site by clicking here
If you would like to see a page on the wiki, why not sign up and add it?
As summer is coming we thought it was time we launched some new projects, with the sucess of WildWords last year, we are launching Tracks & Signs in Jan 2011. Also the Distribution maps have been a sucess, although we haven't got many on article pages yet, but many more will be coming soon!
We have also got new members joining us soon who are great artists. They will be assisting us with creating images and diagrams for the upcoming projects!
To keep up to date with all the latest wiki news, why not follow our blog? Look for it under the Community Tab.
If anyone would like to ask me a question please leave a message on my talk page or email thebritishwildlifewiki@yahoo.co.uk --TheWWC
WE NEED YOUR HELP TODAY! So why not sign up and join the evergrowing community on our wikia!
Helping out
To write a new article, just enter the article title in the box below.
<createbox> width=24 break=no buttonlabel=Create new article </createbox>
Projects
At The British Wildlife Wiki, we are constantly trying to improve pages so why not check out a project! We plan to add as much information as we can about the natural world on The British Wildlife Wiki. To do this we sometimes create projects to help highlight the information as some of them are not direcly related to the UK or animals.
If you would like to help on a project, why not get in touch and get involved!
The Global Wildlife Wiki Alliance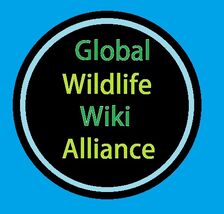 We are now a member of
The Global Wildlife Wiki Alliance
.
We will be teaming up with other wikis to help secure more editors, more content and make the wikis better overall.
The idea is that as there is only a few wildlife based wikis that we can help make our wikis last as most wikis get abandoned after a year or so, or if the founder/admins leave. We want to stop this and give our wikis longevity.
If you are a founder or admin at a wildlife based wiki, why not join the GWWA?
If you would like to join the alliance please contact TheWWC
Featured Article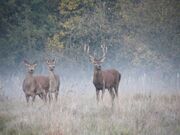 The red deer is Britain's largest land mammal. This large native animal is active durig the day and the night. It tends to be more active during the night in areas where hunting takes place. The stags and hinds live in seperate herds except during the rutting season in autumn. It lives in woodlands in fairly small groups but then travels in much larger herds in the highlands. They move uphill during the day to graze and move downhill at night for sheltering. They eat heather, lichens, grasses, but althought they are hardy creatures, they can die in severe weather although they have an ability to dig when it snows.  There about and quarter of a million Red Deer in Scotland and this limits the amount of regeneration of trees and other vegetation. Mainly found in Scotland, the Lake District, Exmoor, Quantocks and New Forest. Read More...
---
This article has been randomly selected from all of our lofts. Each time you visit our site, you should see a new article here. For more information about it, click on read more. The resulting page will be the original article to be able to read the rest of it.
Random Image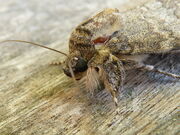 This image has been randomly selected from our archives. Each time you visit our site, you should see a new image here. For more information about it, click directly on the image. The resulting page will detail when it was uploaded, by whom, and often overview which articles use that particular image.
Please feel free to upload as many images as you like. Have fun!